.:: Wind Rose ::.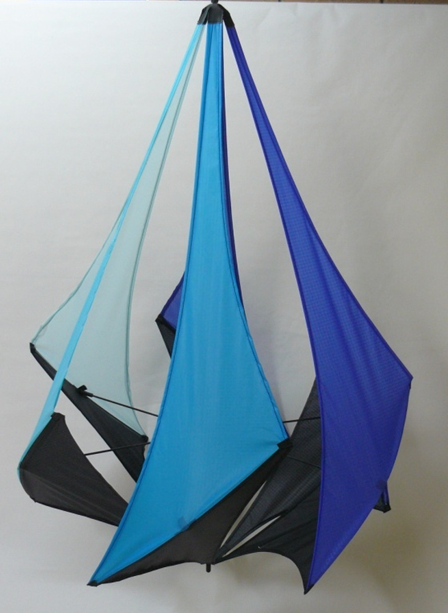 By: Robert Brasington
DESCRIPTION: The Wind Rose is a spinner that rotates in all planes as long as there is wind. It is constructed in ripstop nylon and a combination of carbon and fibreglass rod. It has a heavy duty ball bearing swivel. The workshop is demonstrating the use of converting flat pieces of fabric and sewing around a curve. When put onto a rigid frame the flat pieces become a 3 dimensional sculpture. Workshops in the past have chosen colour ways involving up to 6 different colours. The spinners can be used on a pole, line or for house decoration.
SIZE OF KITE: 750mm high x 650mm in diameter.
DURATION OF WORKSHOP: 6 hours.
COST: $55 Ausd.